Saturday, February 27, 2010
Friday, February 12, 2010
(I know this is worthless without pictures, but they will have to wait...)
A catch up post
In the last week I have...
1) Gone to work 2 full and 1 half days thanks to all this snow and ice.
2) Made over 600 bows and clips for upcoming craft shows and cut all the fabric for some headbands and belts. The house is a giant mess of ribbon and clips and fabric in way too many places.
3) Refereed about as many squabbles between sisters stuck inside way too long.
4) Watched (that's the key word) the girlies run 2 and 2.5 miles at running club after school. They still had way too much energy!
5) Made some way cool (if I do say so myself) girly baby gifts for my college little little sister who's having her first child (a girl!!) in April and baby shower tomorrow (hope she can be dug out of the 4.5 feet of show she received to make the trip back to our college town for the shower!).
6) Went to Piper's school for the 1st grade Valentine's concert and watched her sing and say that what she loved most was having friends that came over and played with her and snuggling with her mommy!
7) Received a lot of chocolate and cute, heartfelt Valentine's Day cards from my preschool kiddos.
8)Read what I could and searched for info on the new C2A2 policy of no longer having agency SN individual lists. Saw mention of it on CAdoptTalk last night and then got an email from the China coordinator of the agency we'll most likely use today confirming the new policy. Wondering what this will mean?
We're off to a pizza party nighttime play date in a few minutes. Then I hope to sew a tutu onto a onesie as one last gift tonight. I bought the organza and the onesie and I have a vision in my head, but no real sewing expertise in this area, so we'll see what happens.
I also can't wait for the opening ceremonies of the Olympics tonight. We have antenna TV reception and NBC is hit or miss, so I'm really hopeful that it will come in clear for the events I want to be able to watch. I'm an Olympics nut. In 1988 I was really sick for a few days and my mom moved the 7 inch TV into my room and I watched the Calgary games non-stop. I became so addicted I feigned continued illness so I could miss more school and keep watching. I also go to spend 8 glorious days at the 1996 games in Atlanta. It was amazing and I really hope to be able to take the kids to an Olympics one day. Truly was an uplifting international camaraderie experience.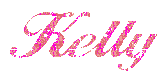 Posted by

Mrs. Winn
at 12:53 PM
4 comments

Monday, February 1, 2010
The backyard.
We were the bulls eye of the weekend storm. Official total for our area of the county was 13 inches. My parents only ended up with 7 inches about an hour south of us. The Beach got 9-13. We're all dug out thanks to Paul. I stayed inside. I'm so totally not a cold weather kind of girl.
Paul grilling hamburgers.
Making snow angels.
Sledding.
I enjoyed the beautiful snow from inside at first. I put the zoom lens on my camera and got a few pictures. Then we were home another day, and another and it warmed up a bit and I ventured outside with the grilies and got some better pictures.
Piper in the snow.
Teagan's ice pop.
Working on our snowman.
It's stacked with help from our neighbor.
Girlies don't make snowmen- has to be a snow princess!
We are home again today. Just too many back roads and sidewalks and schools to be plowed to get the county operational again. We had sleet last night and a good dose of black ice this morning. We have done tons of crafts, baked cookies played games, read books. They are starting to get on each other's nerves at this point. And it looks like another dose of measurable snow is headed our was Friday and Saturday. Whoo Hoo!!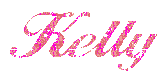 Posted by

Mrs. Winn
at 10:00 AM
4 comments