Ok, so this happened a few weeks ago but I'm lousy at finding time to do much online besides business and reading all the blogs that I love and that minister to my heart. I have decided that I really need to post more and I have to share (though nobody read at this point) some of the pictures I received.
Though I had hoped to get the box mailed off before the end of the year, that didn't happen. But it arrived on perfect time for the Jiaozi party and our boys and toy cars made perfect party favors! Karen at
New Day
directly sent me some wonderful pictures of the kids and some dearly special ones of Gracie. We included our old Bumbo seat in the care packages and some clothes and toys for Gracie. My favorite picture os of her in the Bumbo in a sleeper both Girly Girls had worn as babies crewing on the book the girls picked out for her wearing two!! of my headbands. The cuteness was unbearable!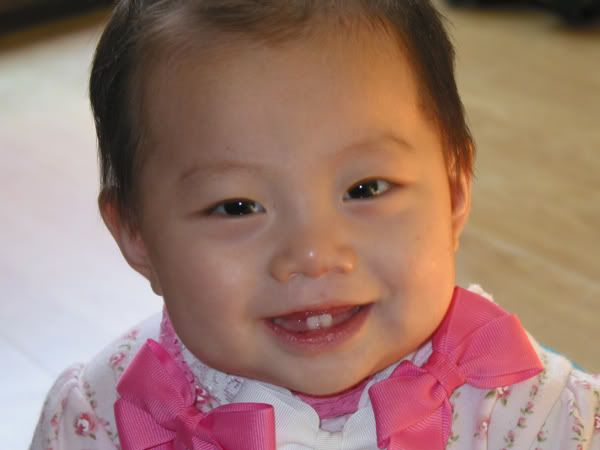 I love the group picture too!
You can see the scrapbook of the Jiaozi party (dumplimg making)
here
and see all the darling bow heads! I love how they all put in several at the same time.