Yep. Giddy is just about the right word. I'm in my zone. You know, the one where you are doing something you love to do and even better-it has a purpose. One that will bring happiness and joy to somebody else.
So what am I up to? Well, first of all what makes me so happy is creating. I'm an artsy type. Ever since I was a child I could spend hours coloring, painting, sculpting, creating from scraps of nothing. I just love using my imagination and my hands. I spent years doing 'serious' art. I studied art. I was six credits shy of a second masters degree in pottery and painting that didn't get completed thanks to five long months of bedrest with a high risk pregnancy. That's well on the back burner of life now and I haven't touched my potters wheel in several years. Now my creating has become more crafting. Materials that are easy to have around children (turpentine and kids should not mix!) are my resources now. I have many thousands of yards of ribbon thanks to the bow business, a fully stocked cabinet of paper, stickers, glue, markers, crayons and assorted do-dads is always at the ready. Recently I've added a stash of fabric and have taught myself how to sew (basic stuff for now, but the ambition is big!). It makes me happy seeing all the bright colors of all my art stuff and I just love having busy hands. My girls do too! But back to the giddiness at hand (literally!).
This
post
on the New Day Foster Home blog last week really got to me. I felt in my core that I neede to do something. I had to act, but I felt so small. What could I do in this situation? After a few days of prayer and reflection it dawned on me that I could send more bows to the older girls. I new that they had enjoyed the first delivery in January. Something to help make them all feel pretty and special. I emailed Carrie and requested favorite colors so I could tailor the gifts to each girl. Info received and the mission has begun! I decided to create girly tote bag purses for each of them. I couldn't send bows without pretty packaging! That's my giddy fun! I'm embroidering them with their names and sewing ribbons on the bags. I'll stuff them with bows and a few other assorted girly items and off to China they'll go. I know the gifts will be warmly received. But I also know that it is a blessing to be a blessing and my girls and I will be richly rewarded with a joy of having done something for someone else. That alone, even minus the craft supplies, is reason to be giddy!!!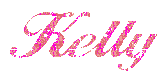 <